3 Reasons Why Your Business Can't Afford to be Without a Website in 2023
Introduction:
• In the modern era, having an online presence is essential for businesses to reach their goals and maximize profits.
• Despite this reality, some businesses have yet to develop a website for their business – but in 2023, that's going to be more important than ever.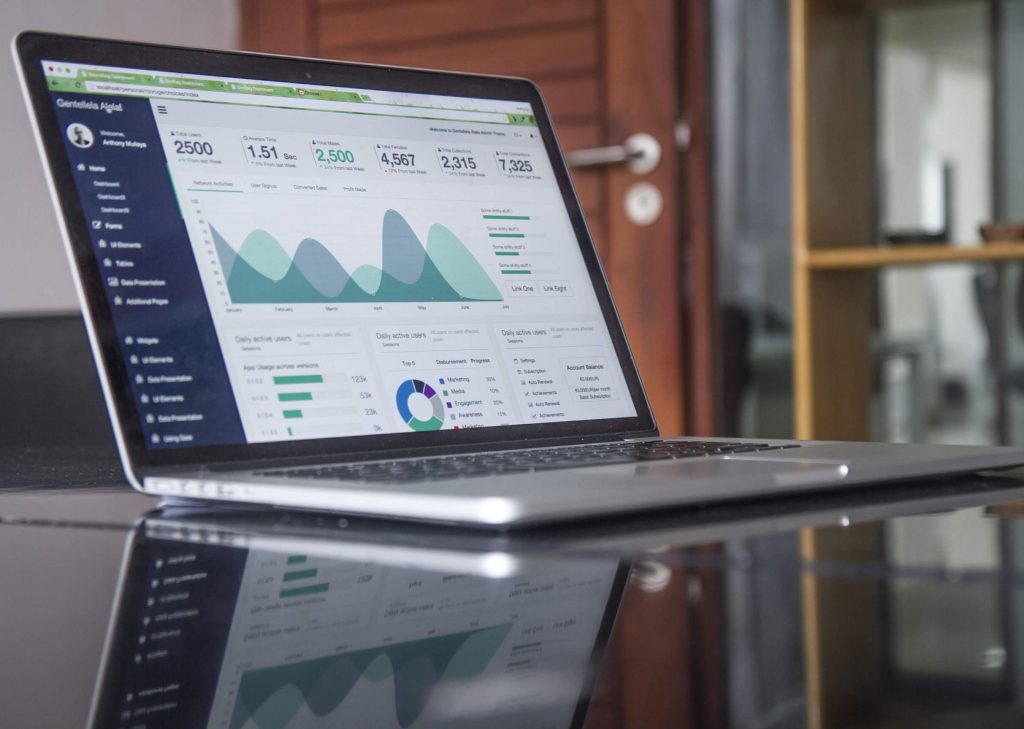 Having an online presence is essential for businesses today. Without a website, you are missing out on a crucial way to reach customers and establish yourself as a reputable brand. By 2023, having a website will be even more important since the internet will be at the forefront of most marketing efforts. In this blog post, we'll discuss three reasons why your business can't afford to be without a website in 2023: staying competitive with other companies, connecting directly with consumers, and providing opportunities for additional growth. Let's dive in!
• Here are three reasons why your business needs a website in 2023.
Main Point 1: Increased Customer Reach
• Subpoint A: Websites allow customers from all over the world to access information about your business anytime, anywhere.
• Subpoint B: Businesses can use digital marketing tools like SEO and social media campaigns to increase visibility of their website and target potential customers more effectively.
Main Point 2: Improved Brand Recognition
• Subpoint A: Having a professional-looking website helps establish credibility with potential customers, as it gives them confidence in the quality of your product or service.
• Subpoint B: Through a well-designed website, you can showcase products/services better than any other medium — making it easier for people to remember and recognize your brand when needed.
Main Point 3: Cost Savings and Efficiency Gains
In the modern era, having a strong online presence is essential for businesses to reach their goals and maximize profits. With the rapid growth of technology, consumers now have access to more information than ever before. They are able to use this information to make informed decisions on which businesses they will patronize. A business without an online presence runs the risk of missing out on potential customers that may not be aware of them otherwise. Furthermore, an effective digital marketing strategy can help increase brand recognition and trust among potential customers by providing valuable content such as educational videos or webinars about products or services related to their industry. Additionally, utilizing search engine optimization (SEO) techniques helps ensure that customers searching for relevant topics find the company's website quickly and easily in search engine results pages (SERP). By taking advantage of these opportunities offered by technology combined with traditional marketing methods like print media ads and billboards, businesses stand a much better chance at achieving their desired level success while also increasing revenue from sales generated from its internet presence.
As we have seen, having a website in 2023 is not an option for businesses. It's a necessity. With one, you can reach more customers and build trust with them by providing helpful content that showcases your expertise and encourages engagement. You can also stand out from the competition as well as take advantage of new technologies to offer improved user experiences. Ultimately, you will be able to better promote your services or products and increase sales ultimately leading to greater success for your business. If you want to stay ahead of the competition, don't hesitate – invest in creating or updating your business website now!
Contact GProductionsOnlne.com today, and Let's get started on your new website. 
#Website2023 #BusinessWebsite #DigitalMarketing #MarketingStrategy #SEO #SmallBusinessOwner #WebsitesBenefits #StayAheadIn2023 #BusinessGrowth #OnlinePresence #LeadGeneration
More topics coming soon:
1. Business Website
2. Need for Websites
3. Benefits of a Website
4. SEO Optimization
5. Online Presence
6. Digital Marketing Strategy
7. Web Development Solutions
8. Content Creation Strategies
9. Visibility on Search Engines
10. Mobile Responsive Design
Contact GProductionsOnlne.com today, and Let's get started on your new website.