Gamal Goodwin – Youth Striving Forward (2009 Article)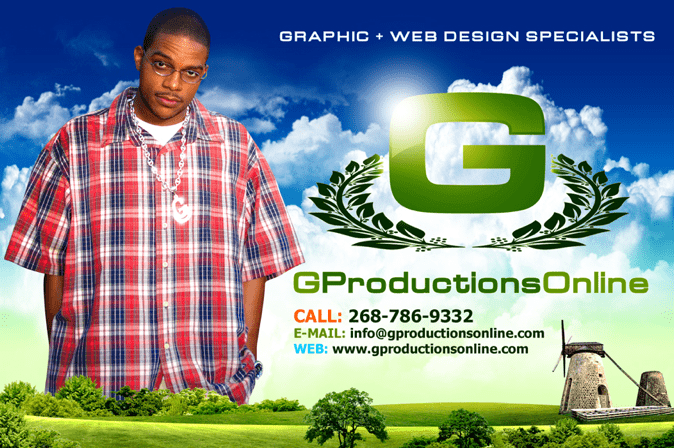 While cleaning some files in my Dropbox i stumbled across this, which is actually my first article written about my business. Yes it was done August 16 2009 – Written by Floree Williams. This is a piece of history right here, that I will cherish. I hope you enjoy reading it.
In our society where we hear of one bad youth's misdeed after another, it is refreshing to learn that there are young people, especially men, who are striving forward.
At 25, Gamal Goodwin is launching a website for his graphic design business, GProductions, which he started four years ago, after finishing university.
During his last year at the University of the Virgin Islands, Gamal was confident that his Bachelor's degree in Business Administration and Computer Information Systems gave him the background and knowledge to launch his own business.  If you take the time to visit www.gproductionsonline.com, you'll marvel at the flawless designs and extensive client base and fully understand why he was self-assured.
Gamal believes his love for graphic design started when his household got its first computer.  This system had a desktop publishing program, Print Shop, which Gamal enjoyed using to create greeting cards, invitations, etc. His family loved his work and their positive reaction inspired him. After graduating from the Antigua Grammar School, Gamal taught himself Adobe Photoshop. His work was well received and he soon established a clientele; even the University of the Virgin Islands became one of his clients.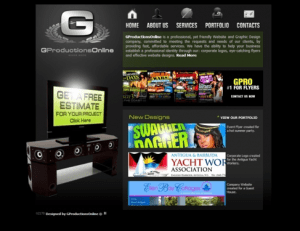 Gamal plans to start offering graphic design tutorials and wants to expand his business to include resume assistance and secretarial training services. With his strong business acumen, it is safe to say that Gamal will succeed.  His advice to others, "live your dreams, while you still can."
He wants other interested youth to understand that "running a business as a young man also takes discipline, because you can't afford to get distracted.  You are your own boss.  You have customer deadlines to meet and a professional reputation to maintain. And if you fail, there's no one to blame. So once someone is prepared for that, then they'll most likely have success running their own business."
Gamal Goodwin is another driven young Antiguan who proves that this island is teeming with talent.
Photo captions:
(1) Owner and Graphic Design manager, Gamal Goodwin.
(2) Sample of a website designed by GProductions.
Contact:
Gamal Goodwin
GProductionsOnline
Email: info@gproductionsonline.com
Website: www.gproductionsonline.com